Custom Cupcake Topper by Bracket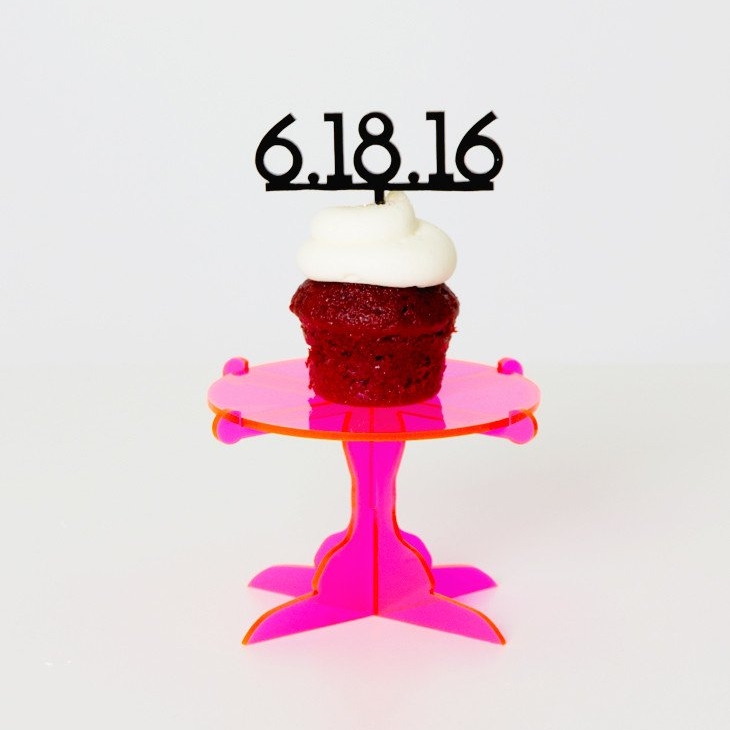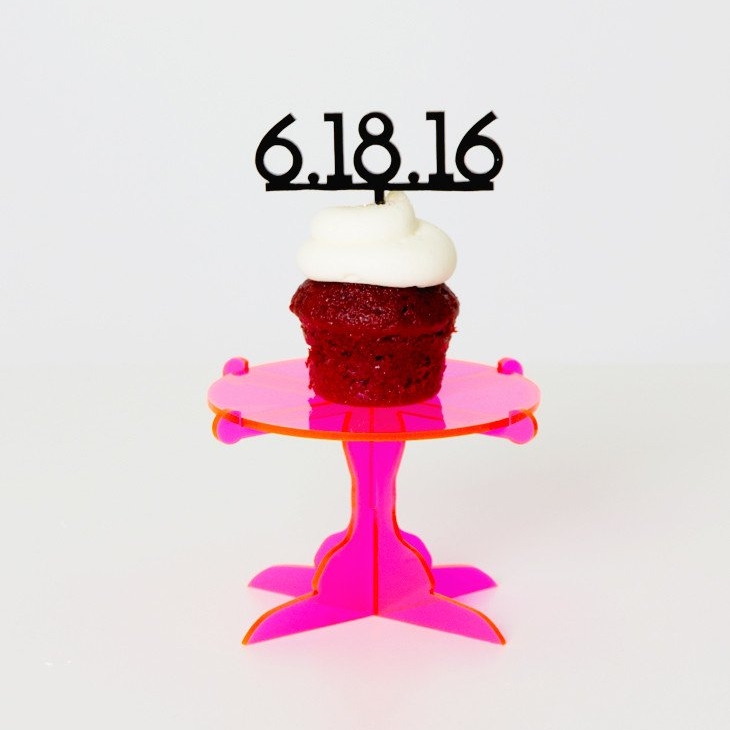 Custom Cupcake Topper by Bracket
We partnered with our favorite party brand, Bracket to make your own custom topper! It's the perfect and easiest way to add a personal touch to your special dessert.
10 character limit

Topper is 3" wide x 3" tall.

Colors Available: Blue, White, Red, Florescent Pink, Caribbean, Black, Silver Glitter, Gold Glitter, Gold Mirrored, Kiwi (shown), Bubble Gum, Daffodil (shown) Poppy and Light Cherry Wood.

(excluding white, red, black, silver glitter, gold glitter, gold mirrored, bubble gum, and wood, colors are translucent and may look lighter upon arrival).
Made from food safe acrylic or cherry wood that has been sealed for food safety.

Acrylic is fragile, handle with care, and hand wash only!